California Coral Beach Resort is one of the longest running family operated charter services in Nueva Valencia, Guimaras. For us, boats and boating is much more than our career - it's our passion. We've managed to pass down a passion for the water and a love of boating through three generations, hoping for a fourth.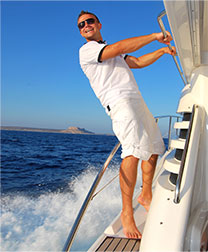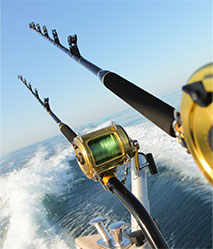 Originally we focused on fishing tours but have branched off in the last decade. We take as many people out on sightseeing tours and overnight excursions as we do fishing trips. Every day is a great day as we get to meet people from all over, share our love of the water, and treat them to a fantastic time.
What People are Saying ...
"We had a fantastic time out on the bay; the sunset and scenery just added to the evening. And, Terry and Red were so enthusiastic about us being on the boat, especially when we asked them about the different sites. We'll certainly be booking another charter soon." - Jennie T.
"I don't think I have ever had a better time fishing. From the time we headed out to the time we docked, the crew had us in stitches. And Red must have some inner fish finder ... we easily caught our limit. Good times were had by all! " - Billy H.